Some posts here on Chasing the Wild Goose contain affiliate links, which means I earn a small commission if you click or book from one of these links – at no extra expense to you.
Are you interested in vanlife but aren't sure how you will make money on the road? I have been working remotely for over two years now and have learned how many opportunities there are to make money online. There are so many ways that you can make money as a nomad including jobs that are not limited to working online. However, since working online gives you the most freedom, in my opinion I wanted to give you a cumulative list of all the different types of work there is available online. From a social media manager to building websites the sky is the limit when it comes to making money remotely. Below are my favorite vanlife remote jobs that I believe are the most accessible for the average person with the ability to work online!
Vanlife Remote Jobs 
There are many kinds of jobs you can have to sustain your life on the road. However a remote job is a very specific kind of job. A remote job means that you are able to complete your work from anywhere in the world, whether it be a National Park, the middle of San Fransisco or the Beaches of Carolina. 
A remote job gives you a freedom that most other jobs simply do not. There are many many kinds of remote jobs and it is up to you to find one that fits your skills and passions. Below are the top remote jobs out there that are great options for vanlife remote work! 
1. Full-Time Remote Jobs
This one is my favorite. More and more often companies are beginning to allow their employees to work remotely. You don't need to come into work and you can work from anywhere as long as the work is getting done. The first step is to talk to your current company to see if working remotely is an option. I know several vanlifers who spoke with their company and they were able to work it out so they could work from the road! It is so surprising to find how many companies are hiring remote workers and what fields they are in.
Virtual nurses, accountants, engineers, marketing, real estate, seriously the list goes on and on. Are you saying to yourself (not in my field)? Google "your field" + "remote", you are likely going to be shocked to find how many opportunities you didn't know existed! 
Need more help than that? Check out Remote like me ran by Taylor Lane. She has a course that is dedicated to helping you learn how to get a remote job.
2. Social Media Manager
Do you love all things social media? Are you constantly online and understand the ways of Twitter, Instagram, and Facebook? So many companies need your help! You would be surprised how many businesses lose out on potential sales because they aren't marketing to their online customers. Their customers are online looking for them but they aren't reaching out. Help them!
Unsure on whether you have the experience or need a little more education? There are so many incredible courses on becoming a social media manager that will give you the confidence you need to put yourself out there.
My all-time favorite course is the Bucketlist Bombshells Tech course. This course lays out exactly what you need to do to become a Virtual Assistant. From social media management, email marketing, blog management, website design, website management- Shay walks you through each job step by step so you will have the knowledge and resources necessary to work with clients that need you!
3. Website Designer
Have you built a website before? Maybe you started a blog or even a website for potential employers to see. I know I did and that was 10 years ago! You will be surprised at the number of people that need a website but have no idea how to put one together.
Not every business can afford a $10k-$30k website and they need people just like you to bridge that gap for them. There are so many easy ways to build websites now including Squarespace and WordPress that make the process much simpler than it used to be. You don't need to know a ton of coding to begin. Again there are so many courses out there that will walk you through step by step to get started. The great thing is the BB Tech Course walks you through website design as well.
Digital entrepreneurship is BOOMING. There are so many entrepreneurs out there and they are KILLING IT. The thing is eventually they need help. They need someone to do the day to day tasks that they simply don't have time to complete. Answering emails, scheduling clients, email marketing, sales pages, strategy and simply someone to help with the load. They need a virtual assistant.
Most people I know often have worked an office job or marketing job that has already given them so many skills that they don't realize are SO SO valuable. You often have the knowledge to help people and you had no idea! Becoming a virtual assistant doesn't have to be difficult and there are so many courses available to help get you started! 
5. Graphic Designer
Do you love making designs? Graphic design is an amazing field to get into as you don't need to be based anywhere. You can easily work from your computer and get clients as a digital nomad. With the rise in entrepreneurs that means more people that need your help! From branding, design, logos, pamphlets and more these are things entrepreneurs might not have the eye for, but you do!
You do not have to go to school to be a graphic designer. There are different levels of experience and so many designers have learned from a course or from simply teaching themselves and now make a full-time income. Since being a graphic designer is so flexible it is a great option for a vanllife remote work job. 

6. Blogger 
Yes, you can make money blogging. Yes, it can also be super difficult but it can be done. The trick is to niche down and write about what people want to know in that niche. From there you have affiliate links and even ads on your site to help it run. Not to mention the possibilities of working with brands who will pay you to post for them! It is another fantastic vanlife remote work option as you are less likely to have hard deadlines and if you find yourself out on the road with no signal you don't have to stress about letting your client know you won't make the deadline in time! 
7. Freelance Writer

 
Speaking of writing you can make money writing from your computer. Other than blogging there are tons of websites that pay you to write. It's not the easy industry to break into but it can be done if it's your passion. From freelance writing to full-time writing jobs you have the ability to make money from your writing skills. Many larger companies are hiring full-time bloggers or part-time freelancers!  If you are uncertain where to start, check out How to Be a Travel Writer.   
8. Life or Business Coach
This is a field I did not understand before I became an entrepreneur. You're telling me someone is going to help me through life? I thought it was crazy talk and I scoffed at the idea. Well, tell that to the people that are bringing in millions a year with their courses. NOT EVEN KIDDING. Life and business coaching are so needed in the entrepreneurial world. It is TOUGH constantly putting yourself out there and feeling rejected and depleted. Coaches help you bridge that gap. They help you get over the things that are standing in your way from getting your amazing work out there for the world to see.
Vanlife Remote Work Courses
Still feeling unsure of how in the heck you are ever going to make money online and travel the world? Or maybe you are starting to feel that all this is possible but really none of the above apply to you. Below are my favorite courses offered by my favorite people. These are entrepreneurs that are out there kicking butt and giving the world everything they have to offer.
Did I mention I love these ladies? Without these courses, I might still be spinning my wheels, unhappy and unfulfilled. They have the biggest hearts and have changed the lives of so many ladies. They have three courses to get you started: Design Skills Sales Page, Tech Skills Sales Page, and The Work + Travel Course. 
Each course deep dives into the skills necessary to be a graphic designer and Virtual Assistant (which entails so much more than you would think). The WTC is a great course to help someone who wants to launch their own online business but has no idea where to start. The WTC includes a step by step screencast to help you build your website, how to find clients, how to price your packages, productivity tips, digital nomad advice and seriously so so much more. These courses are worth so much more than what they charge!
Want to hear more about the Bucketlist Bombshell courses? Read my full review here!
Check out all of the Bucketlist Bombshell courses!
2. Remote Like Me
As I mentioned above there are a ton of vanlife remote work opportunities out there outside of the typical online job. There are Virtual nurses, accountants, engineers, marketing, and so many more job opportunities out there that won't leave you chained to a desk. You don't have to give up your insurance and benefits to be free and travel the world! The problem can often be finding those jobs and even if you do find them how to begin to be competitive in that world.
This is where Taylor the owner of Remote Like Me comes in. She has a course dedicated to teaching you how to land any remote job. It covers where to find remote jobs, resume examples, worksheets, and so so much more. If you still love the idea of working with a team and being apart of a company culture but want to travel the world then the course is the one for you. Taylor teaches you all you need to know so you can land your dream remote job.
To get started she offers a free Masterclass on her  4-step proven process to go remote that she usually keeps secret for her private clients and members. She explains, "During this one hour class, you'll learn details on finding and landing a remote job from any country in the world so that you can finally live the lifestyle you've always dreamed of. Finding legit remote-jobs, applying to stand out, acing the interview, networking, and more!".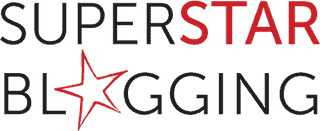 If you want to be a blogger but have no idea where to start then consider a course on being a professional blogger. When I started 5 years ago I joined Travel Blog Success a course similar to Superstar blogging. I have since taken Superstar Blogging and I highly recommend it. It is a great way to step by step to build your blog and grow it into a business. It takes you from picking your blog host, theme, plugins to SEO, writing skills, and tech support! 
Do you love writing and want to travel the world? Check out another course by Matt Kepnes. This course will dive into your writing skills AND how to land assignments. How to become a travel writer is a great option for those of you with a writer's soul who (like me) regrets not studying writing in college. I haven't taken it yet, but it is for sure on my list!
Check Out All of Matt's Courses
So that is it for friends, my list of all the best Vanlife remote work opportunities! These remote jobs are a way to get started on your dreams on traveling the world and living life! Tell me what you think, is there anything holding you back from traveling the world after reading this list?